Filter by Subcategory
Personal Enrichment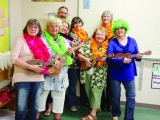 Ukulele 101
with Mike Burd

Apr 11, 2018 at 7 pm

, runs for 4 weeks
More fun than blowing bubbles in a windstorm! Never picked up a uke, no-problemo! Learn the fundamentals and start playing simple songs right away! Have fun, make new friends, build confidence and develop enough portable skills to enable the uke to be your longtime pal. Simple instructional materials and web links to access royalty-free resources on the web will be provided. If you have a uke and tuner-bring them! Uke-less? We have limited loaners available! Call early to reserve yours.
No class on April 18.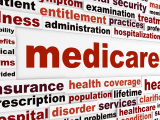 Understanding Medicare
with Robert Harvey

May 3, 2018 at 6 pm

, runs for 1 week
When are you eligible for Medicare benefits? What is the timeline to enroll without penalties? What does and doesn't Original Medicare cover? What additional plans are available that work in conjunction with Original Medicare? Get these answers and more during this one night workshop, along with a brief overview of financial assistance options. There is no charge for this workshop, but pre-registration is required.
Will run
What a GREAT Dog!
with Donna Cassista

Apr 24, 2018 at 6 pm
Train your dog to be well mannered and obedient. Learn basic obedience commands, leash walking and behavior modification. Students under 18 must be accompanied by an adult. Requirements: non-chain leashes, well-fitting collar and current rabies shots.