HiSET (Formerly GED)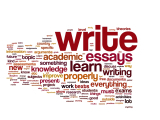 Registration Unavailable
Academic - English Language Arts

Jul 11, 2017 at 12 pm
, runs for 5 weeks
Standards-based instruction in English Language Arts, designed to improve non-fiction reading comprehension and argumentativie writing skills. Earn a high school credit, prep for your HiSET exam, or get ready for college English classes.
Credit Recovery fee - $99.
Registration Unavailable
Academic - Math

Jul 11, 2017 at 8 am
, runs for 5 weeks
Real world problem solving will be emphasized in the Math class. Earn a credit in Applied Math, Pre-Algebra, Algebra 1 or Algebra 2.
Credit Recovery fee - $99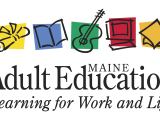 Registration Unavailable
HiSet Prep

Jul 11, 2017 at 12 pm
Want to take the next step towards a rewarding career or continue your education or training? We provide you with the tools necessary to prepare, guide and help you achieve your HiSet success! The HiSet exam is available in both English and Spanish, and accomodations are available for test takers with disabilities or health-related needs.
HiSet Prep Classes start July 11th through August 10th, Tuesday/Wednesday/Thursday from 12pm-4pm. Call today to set up an intake appointment: 225-1010, option 1.