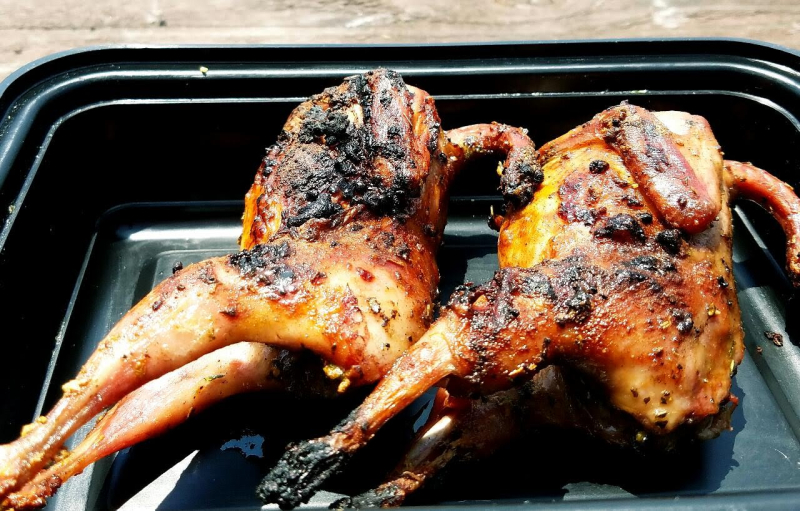 Big Daddy Tug - Barbecue!
with Tim McDonald
$9000
Take both classes and save! Please note - these dates have changed since our booklet was printed. These are the correct dates for the classes.
BBQ Basics & Birds–5/6
Create your own rubs and sauces with different regional styles and flavors. Using a variety of smoking methods, prepare mouth-watering smoked chicken thighs and a whole chicken and sample other styles of barbecued birds. Different options for chicken, turkey and game birds will be discussed. Make traditional barbecue side dishes to enjoy with our end of the day feast.
Beef, Pork & Other Tasty Critters–5/13
It's time to delve into other more challenging meats. Discuss smoking beef, roasts and short ribs to burgers and brisket. Explore options available for the many cuts of beef. Also on the menu is variations on pork: butts, bacon, sausage and ribs!! Discover the 3-2-1 method for smoking great southern style spareribs. While the ribs are smoking we will make the best cornbread and coleslaw you will find north of the Mason-Dixon Line. Plenty to sample and plenty to eat.
May
6
-
13th
,
2017
Sat
from
10:00 am - 5:00 pm
Adult Learning Center
486 Turner Center Road
Turner, ME 04282 Get directions