Filter by Subcategory
Literacy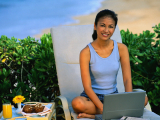 Registration Unavailable
ed2go
You can find online courses on just about anything and everything at www.ed2go.com/msad52/
We are highlighting teacher professional development online courses this summer including:
Survival Kit for New Teachers
Solving Classroom Discipline Problems
Integrating Technology in the Classroom
Teacher Smarter with Smart Boards
Creating Classroom Centers
Register for ed2go classes at www.ed2go/msad52/
Registration Unavailable
ESL
Price not
available

Jul 11, 2017
, runs for 5 weeks
Designed to help students improve their ability to read, write, listen to and speak the Engligh language. No minimum skill level required.
Please call 225-1010 to set up an appointment to register.
Days: Tuesday/Wednesday/Thursday 8 a.m. to 12 p.m.
Evenings: Tuesday/Thursday 5 p.m. - 8 p.m.