Filter by Category
Exercise & Outdoor Fun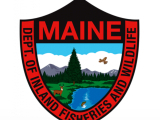 Registration Unavailable
Archery Hunter Safety
Price not
available
with Michael Mayo
MSAD 52 Adult & Community Education is the sponsor!
Maine offers Archery Hunter Safety Education courses in three different formats: standard classroom, home study or online. 
Courses vary in presentation and teaching style as well as student work requirements outside of the classroom.
Courses are taught by trained, certified volunteer instructors according to statewide standards. Courses cover the following topics: laws, safety, equipment, first-aid and survival, map and compass, ethics, and landowner relations.
September 21 & 23, 6pm-8pm (Virtual - ZOOM) & October 3 9am-12pm (In-person) @ Boofy Quimby
CLICK ON this link for MORE Information & To Register: 
 https://ifwrecsafetycourses.eventsmart.com/?p=680
                                      https://ifwrecsafetycourses.eventsmart.com/?p=680