Filter by Category
Home & Family
American Red Cross Babysitter's Training with Pediatric First Aid CPR
with Judith Emch

Apr 23, 2019 at 3:30 pm
Students ages 11-15 will learn to make good decisions when caring for infants and children. Explore safety in a variety of situations and learn how to provide CPR plus First Aid in case of an emergency. Includes a nationally recognized certification, a take-home book & CD/ROM.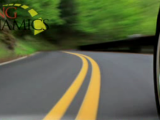 Registration Unavailable
Maine Driver Dynamics
with Ed Noyes

Mar 23, 2019 at 8:30 am
A 5-hour defensive driving course offering all drivers the opportunity to improve their defensive driving abilities. Course includes discussion of collision avoidance techniques, safety issues, driver habits and attitudes, and the basic elements that constantly challenge drivers. Receive a 3 point credit on your driving record upon completion.
Take a Hike!
with Brad Rounds

Mar 27, 2019 at 6 pm
Whether in Maine or in the Whites, hiking can be the crown jewel of being outdoors. Led by a Maine Master Guide, sessions cover trip selection, planning, equipment, clothing, navigation, getting stuck overnight, common issues and so much more. Class includes a Saturday hike! TBD